Haradnica History Museum (including the so called 'craftsman's house' or 'bosniak house') is the sole surviving building out of the original twenty so called 'bosniak houses' ('bosniaks' were the guards of Hrodna Royal Estate) built in 1760s. The Craftsman's house is an example of standardized housing architecture. The main façade is built from bricks, covered with stucco with a complex shape pediment on top while the side and back walls are made of wooden beams. Inside the house there is a living room, a kitchen and inner porch with a staircase leading to the attic.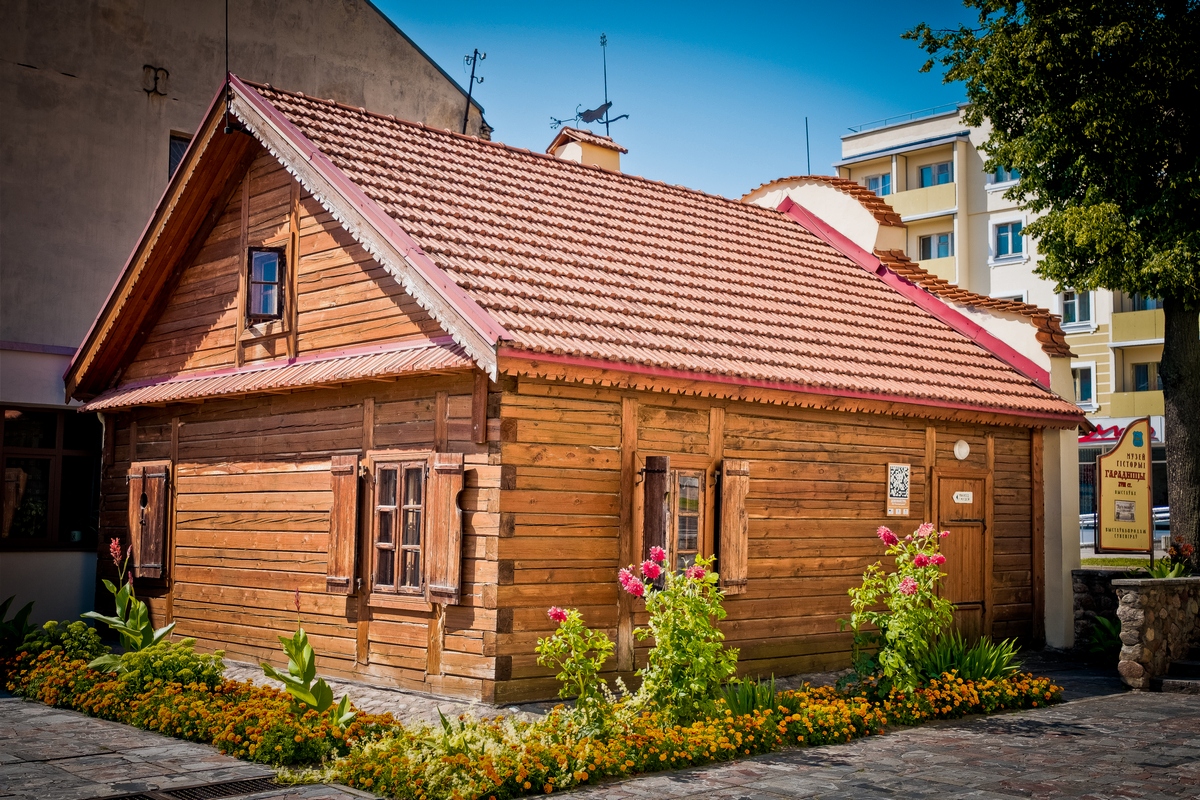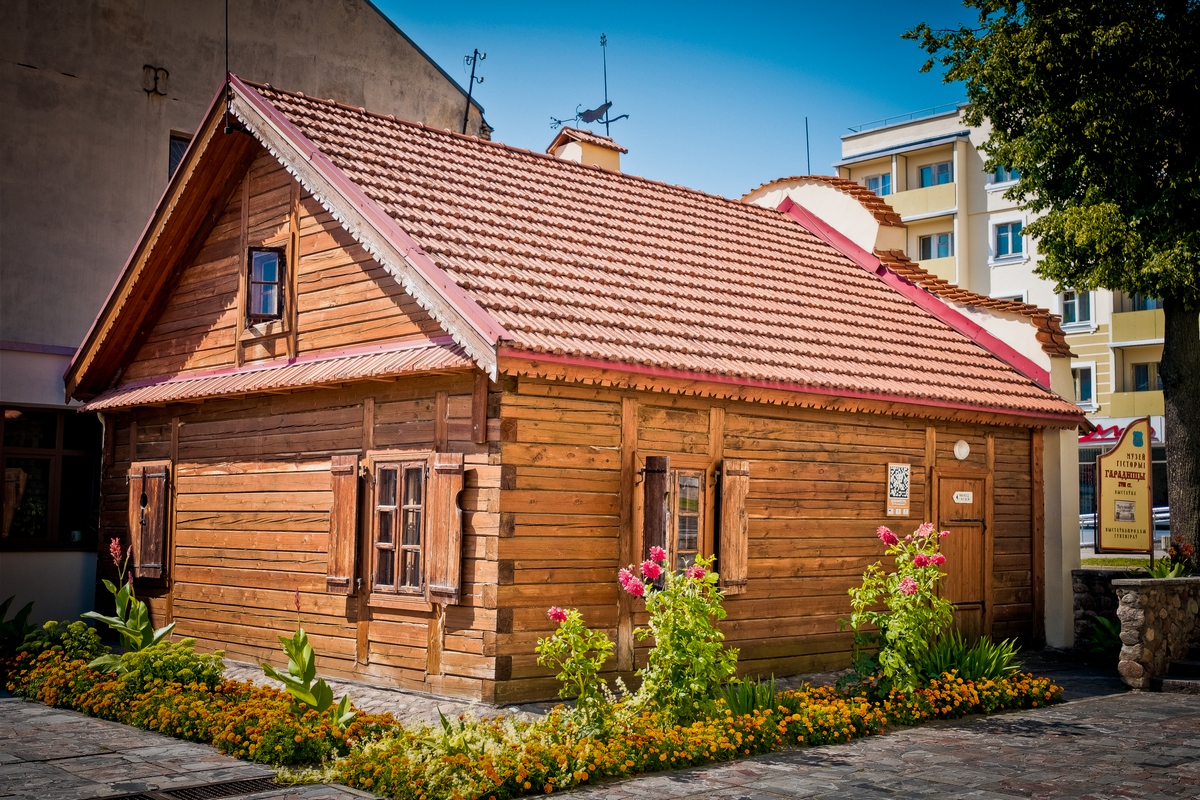 Haradnica is a historic district of Hrodna, 2nd half of 18th century monument of urban architecture. The Haradnica architectural complex was built on an initiative of Antoni Tyzenhauz in 1765-1785 on the outskirts of Hrodna (today's Lenin Square and Eliza Orzeszkowa Street) in order to create cultural-industrial center for 1500 people. The lay-out and architecture for the future Haradnica architectural complex were conceived by architect Johann Möser from Dresden and Italian Giuseppe Sacco.
There were 85 buildings for various purposes group around city squares, streets and lanes. The main artery for Haradnica was Rozkosza Street (today's Orzeszkowa Street) with austerias, coffeehouse and taverns to serve the needs of the inhabitants. On both sides of the street, there were 20 standard project wooden single-storey houses which were supposed to be lived in by the craftsmen invited by Tyzenhauz to work at Haradnica manufactories. There is now Haradnica history Museum in this sole surviving house from among the twenty original ones.