Back to events
Maksim Bahdanivič Museum's permanent exhibitions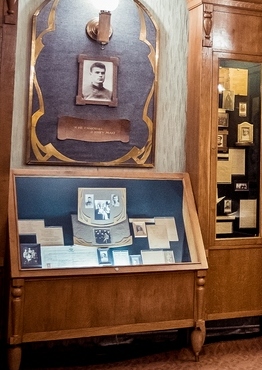 Место: Maksim Bahdanovič Museum
Maksim Bahdanivič Museum's exhibition and "Hrodna region in Literary Key" exhibition both display the artifacts telling the story of life and literary activities of an outstanding Belarusian poet Maksim Bahdanivič, literary and socio-political movement in Belarus during the late 19th – early 20th centuries, literary legacy of the talented poets and prose writers of Hrodna region as well as the artifacts related to urban everyday life and interior decorations of late 19th – early 20th centuries' city houses.
Предварительная запись
Maksim Bahdanovič Museum
Open daily (except Mondays) 10.00 – 18.00, ticket office open till 17.30. Address: 10, 1 Maja St, Hrodna, phone (+375 152) 71-95-86.
[contact-form-7 404 "Not Found"]